Welcome To ABILITEX
Abilitex specialise in professional Painting and Decorating. We offer our services to both the residential and commercial industry's and hold full public liability insurance. Our Painters and Decorators also take care of any surface cracks, blemishes and can undertake plastering works to ensure the preparation process is correct before applying the paint finish. We also use dust extraction when sanding to minimise disruption. All our jobs have an on-site quality control supervisor to ensure the job is carried out to the highest standards. Please click here to view our completed projects.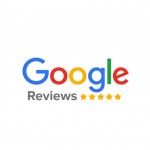 Why Choose Abilitex?   
Free fixed price quotations
Fully trade accredited
Dust free work
Qualified tradesman
Full public liability insurance
Mental health first aid
Abilitex have continually invested in new innovative products as we understand that less disturbance is key. We treat our customers' premises with the utmost care and are trained and familiar with all health and safety procedures.
Unlike the ordinary we use top end professional Festool equipment which includes, HEPA Filtered Dust Extractors and Sanders; HEPA filters remove 99.99% of particulate. In fabrication, dust happens. It's very small, floats everywhere, lands on everything, dust particles can be particularly troublesome to remove from an environment once airborne. So along with our new equipment and experienced technics we offer a virtually dust free, tidy and clean job thoughout the entire decorating process.
As a result we achieve a healthier more aesthetically pleasing environment for you and your family. 'A Tidy Way To Do Business'
Please visit our Case Studies page for a range of completed projects.
Why choose Abilitex?
Flexible
Flexible to provide services for residents and business by individual requirements. We supply the most flexible painting and decoration services as per your requirements. We ensure first-class services at reasonable prices with the flexibility nature. Most important for us is to pay attention to your individual requirements and to provide the most appropriate services on time. Thus, you can customize painting and decoration services from our professionals.
Innovative
Innovative to implement various visual ideas using high quality materials as well as and creating new working methods and styles. By using a high-quality materials in the industry we can implement the most innovative visual ideas according to our clients' expectations and needs. We are happy to learn and use the latest working styles to support clients properly. Our former clients love our working methods and styles because of innovative ideas and our commitment.
Reliable
Reliable to do the work and share a good advice how to create cozy atmosphere for individual expectations. Our company supplies the most reliable painting and decoration services at the cheapest possible prices. We discuss with clients and share our ideas. We give attention to requirements of clients and suggest the most suitable issues on time. As a result, we are able to create cozy atmosphere as per expectations and budget of our clients.
How we operate?
Safety first
Quality above the standards
Mistakes free work
Clean and tidy
Overnight services
No criminal background
Check out our video: dust free sanding using our top quality sanders and extractors from 'Festool and 'Mirka'.
Please view our completed exterior projects video below and click here to contact us for a free quotation.
Please view our completed interior projects video below and click here to contact us for a free quotation.
We provide all our employees with ongoing wellbeing and mental health training and awareness.