Our story
Abilitex have been in the Painting and Decorating industry for over 20 years, we offer a clean, punctual and highly experienced service. Painting and Decorating is carried out to the highest standards, complete professionalism is our priority.
Abilitex has kept with the times and continually invested in new innovative products, we understand that the preparation process is just as, if not, more important than the painting itself so we have invested in top end Festool equipment to ensure our job is done to the best possible standard. We have also invested in Graco airless handheld cordless sprayers to offer our clients an extra smooth finish on special or hard to finish projects.
Over the years of trading we have secured close relationships with valued residential owners. We discuss with our clients and share our ideas, experiment with top quality paint colours and shade combinations until we come up with the warm and welcoming room scheme that is perfect for you. As a result we achieve a healthier more aesthetically pleasing environment for the end user.
Although we may not be your cheapest option available, we certainly guarantee that we will complete the job as described with no hidden costs, we do not leave your job until you are 100% happy with the outcome. We also hold full public liability insurance, please contact us for a free quotation.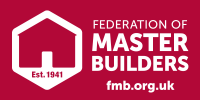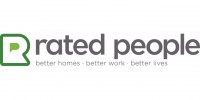 ECO Concerns
Abilitex like any other business has some degree of impact on the environment. We steer to minimise our environmental impact and opt to use water-based paints over oil-based paints.
Traditionally woodwork is painted using oil-based paints, these paints are very durable but have the downside of containing higher levels of Volatile Organic Compounds, these levels can range anywhere between 20-50%, this is what contributes to our atmospheric pollution.
In recent years paint technology has evolved meaning that far less polluting water-based alternatives have become available. The Volatile Organic Compound levels for these types of paints typically range between 0-8%.
Although we do still use oil-based paints we always encourage our clients to opt for the water-based equivalent. By using water-based over oil-based paints means we can Recycle/Re-use our paint brushes, trays and equipment and help minimise atmospheric pollution.
Tweet