Abilitex completed the painting and decorating of this 6 bedroom house in Mill Hill for Andrew & Dickens Ltd. The project was to a high specification and we worked along side the project manager. As the house was a new build the process involved fully preparing and filling of all bare plaster surfaces, this included the removal of any plaster imperfections and also included the filling and preparing of all pre-primed woodwork using our Festool & Mirka sanders with dust extractors. Abilitex prioritise on clean work, it is important for protecting our health, creating a good impression with our customers and offering a smooth, stress free work process with precise results.
Abilitex like any other business has some degree of impact on the environment so we always steer to minimise our environmental impact and agreed to use water-based paints over oil/solvent based paints.
Please click here to contact us for a free quotation.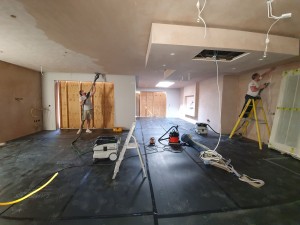 Preparing the ceiling using our Festool long reach sander to gain a super smooth surface to decorate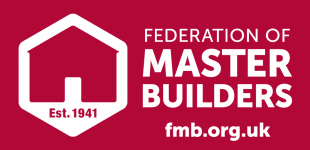 Preparation
Decoration
Clean up